CommercialTruckTrader.com
With over 1.2 million visits per month, 25% growth year over year, 120 million pageviews in 2013 and an average of 38 trucks viewed per visitor,
Commercial Truck TraderTM is the fastest growing website in the industry.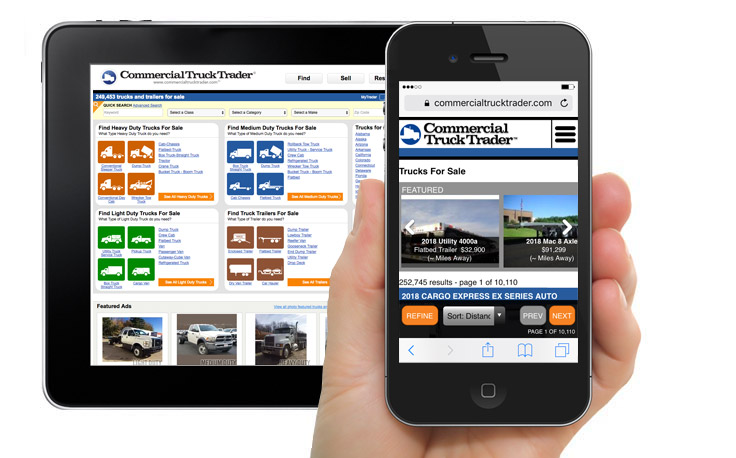 Commercial Truck TraderTM is 100% mobile, making it easier for you to expand your inventory leads, generate more revenue, build a stronger brand and throttle past your competition. Be where the commercial truck buyers are.
Your Enrollment Information has been sent.

Someone will be contacting you shortly.
Select Your Digital Marketing Package.
RAM 1
LIGHT DUTY
5
PREMIUM
LISTINGS
$549/month
RAM 2
MEDIUM DUTY
15
PREMIUM
LISTINGS
$759/month
RAM 3
HEAVY DUTY
45
PREMIUM
LISTINGS
$1,199/month
RAM 4
EXTREME DUTY
75
PREMIUM
LISTINGS
$1,599/month
Click to view additional packages